Hip butt aesthetics It is also called Gluteoplasty. It is a plastic aesthetic surgery application that makes the hips look fuller and alive.
Hip-butt plastic surgery (Gluteoplasty);
Hip butt aesthetics, plump and shaping aesthetics,
Hip butt lift aesthetics,
Hip butt reduction is divided into three as aesthetics.
Hip-Popo Aesthetics Basically 3 methods are applied
Hip injection with fat injection; It is a combined application with liposuction operation. Lower and upper part of the butt, waist and waist area of ​​the person with laser or vaser liposuction fat cannula is taken. The oils are intensified by special procedures and injected into the upper part of the hip. In this way, the butt has a steeper and fuller appearance.
Hip Aesthetics with Buttock Prosthesis; In general, silicone prostheses are applied when the oil is not sufficient. The prostheses are inserted through a short incision in the groove between the hips, with no visible scar. The content of the implant is usually silicone gel. The most common shapes are anatomical, oval and round; it is designed individually and does not affect the daily life of the person because it is elastic. The silicone prosthesis used makes the hip look more upright and fuller.
Butt Lift Aesthetics; Dramatic amount of weight loss due to fat tissue melting, sagging of the skin as a result of poor hips and butt appearance to remove the bottom of the abdomen and buttocks are removed from the skin by lifting the entire hip region is suspended. In this way, an upright and full appearance is provided.
Duration of procedure
2 h - 3 h
How much time should i spend
7 -10 days
Anesthesia Type
General anesthesia
When to get results
3-6 months
Average Price
1490 € - 2490 €
How it helps
Fine and aesthetic appearance
Basically, the excess is sucked off around the hip. The butt is formed and the waist will form like an hourglass. This provides a thin and aesthetic appearance.
How many days to stay in hospital
If the doctor considers it appropriate, he is discharged after one night in the hospital.
Is it clear that I've had surgery?
The cuts become faint with time
Hip injection with fat injection and hip prosthesis with Popo Prosthesis surgery cuts are very short and become invisible from time to time. Butt Lifting-Stretching Aesthetics usually show traces of underwear scars, but these tend to fade over time.
How many days are required
It is enough to leave the operation for 7 to 10 days
Generally, after the surgery, physician control is performed on the 2nd and 7th days. Since the hospital will stay for one day, it is enough to stay in Antalya for 7-10 days. However, as the control times may vary depending on the method to be used, information should be obtained from the physician before programming.
What should be considered after hip-butt plastic surgery?
Corset should be used for 6-8 weeks
As a result of hip - butt aesthetics, physician controls should not be interrupted and given drugs should be used regularly.
The first 15 days should not sit on the butt, face down and soft cushions should be used when necessary.
The corset should be used regularly for 6-8 weeks.
Small walks can be done for up to 2 weeks, but exercises should not be started before 6 weeks.
What should be considered after surgery
First days must be boarded in prone
Pain relief can be sufficient for early pain. For hip - butt plastic surgery, the patient is recommended to rest on the face for the first 10-15 days. It is recommended to use a soft cushion during this period and to keep the sitting time as short as possible.
Who can have hip-butt plastic surgery?
those who are not satisfied with the hip structure, those who lose excess weight, who have flattened structure
People who are not satisfied with the shape of the buttocks and who do not like the aesthetic appearance,
People who have a flat-foot structure and want to have a steeper and fuller butt,
People who have sagging and celluloid in the basin due to excessive weight loss may have hip-butt aesthetics.
Hip - Butt Aesthetic Surgery when the results are obtained?
It takes 3-6 to take its final form.
A special corset is used for 6-8 weeks after hip-butt plastic surgery. Healing is completed in 2-10 days according to the surgery. The swelling of the patient decreases and the hip form is completed in 3-6 months.
Hip - Popo Aesthetic Surgery After Problems What Can Be Experienced?
Temporary loss of sensation
In the hip lifting operation, the skin is removed in the form of a belt and the scars on the hip straps may cause discomfort. But after a while they become more uncertain.
Some of the injected fat may dissolve in the body and the hips may shrink slightly. The amount of injection is made by taking this reduction amount into consideration, but the process can be repeated if there is a reduction than expected.
Prosthesis which is used in hip aesthetic application with Buttock Prosthesis can give a feeling of hard contact in the first period. This feeling disappears after a period of 3 months.
In addition, complications and anesthetic side effects are among the problems that may be encountered after surgery.
Are the results temporary?
The result obtained with the use of silicone prosthesis is permanent
Some of the fat used in fat injections can dissolve in the body, so there is some shrinkage.
The result obtained with the use of silicone prosthesis is permanent, but the prosthesis needs to be checked at regular intervals.
In order to increase the duration of the surgical procedures, regular exercises and weight gain should be taken into consideration.
Daily Life - Business
First days should be careful
After the operation, the patient can see his own needs after a day, provided that he does not get tired and sit down with slow movements. After an average of 15 days, the person can return to work and drive. However, one should sit carefully for 3 months especially in the use of silicone prosthesis. Smoking should be avoided for up to 4 weeks after the operation.
Type of anesthesia
General anesthesia is applied
The operations are performed under general anesthesia. Hip-butt Aesthetic surgery time is 2-3 hours on average.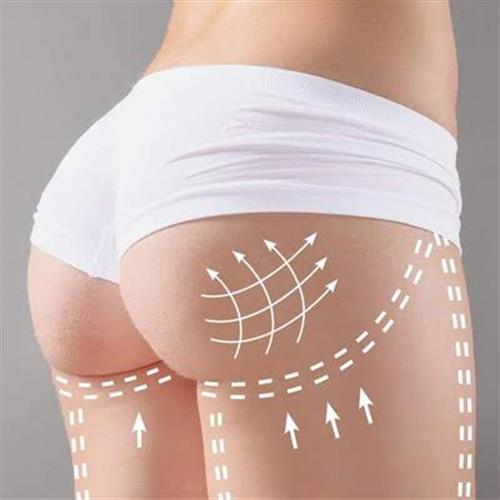 Is it safe?
Since the fat used after hip injections is a body substance, the possibility of allergic reaction and complications is very low and it is a reliable and preferred method in this sense.
Very low probability of wound opening, implant removal, subcutaneous fluid accumulation, implant rotation, infection and hematoma formation are among the possible complications.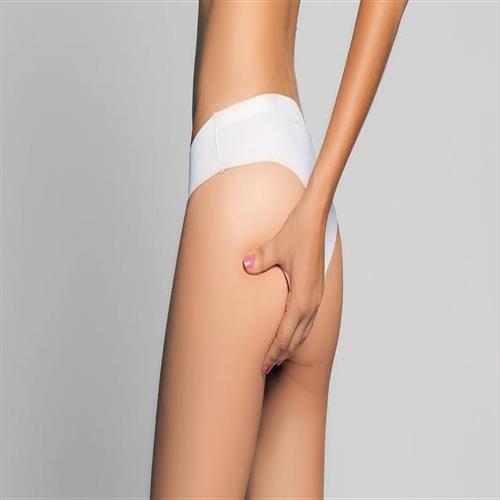 How is the examination performed?
Select the method to be applied by making drawings
Pre-operative hip-butt aesthetic examination identifies sagging, loss of form, local area of fat, and amount of hips. Drawings are made by considering the complaints and expectations of the person in accordance with the ratio of waist curvature and hip size, and the procedure and method to be applied are selected.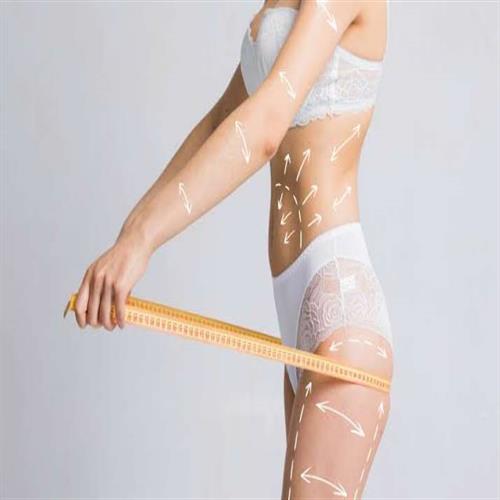 Preoperative
Smoking should be reduced or terminated
Smoking should be stopped 3 weeks before surgery in hip - butt aesthetic surgeries. Drugs and similar substances that can dilute blood should be avoided in the last 1 week.