Turkey is one of the most popular travel destinations for Germans. The country on the Bosporus is still considered a corona risk area, but is no longer classified as a high-incidence area from June 6th. These special features are to be expected when traveling to Istanbul, Bodrum, Antalya or Side.
Turkey no longer a high incidence area from June 6th
Facilitation of the entry of vaccinated and convalescent people
Negative corona test when entering and leaving the country is compulsory
Current incidence: 59.0 infected per 100,000 population in the last seven days
The current situation in Turkey
Turkey is one of the countries in Europe most affected by the corona pandemic. Most recently, the reported numbers have fallen again. Currently, the incidence value of 59.0 infected people per 100,000 population in the last seven days (as of June 4, source: Johns Hopkins University) is just above the critical mark of 50 and also higher than currently in Germany.
The Robert Koch Institute (RKI) lists all of Turkey as a corona risk area. The Foreign Office warns against unnecessary tourist trips to Turkey.
Important for entering Turkey
Foreign Office travel warning: YES
Corona risk area: YES
Corona test upon entry: YES (PCR test max. 72 hours old, antigen rapid test max. 48 hours old)
Entry form required: YES (Download *)
Quarantine after entry: NO

Entry form and corona test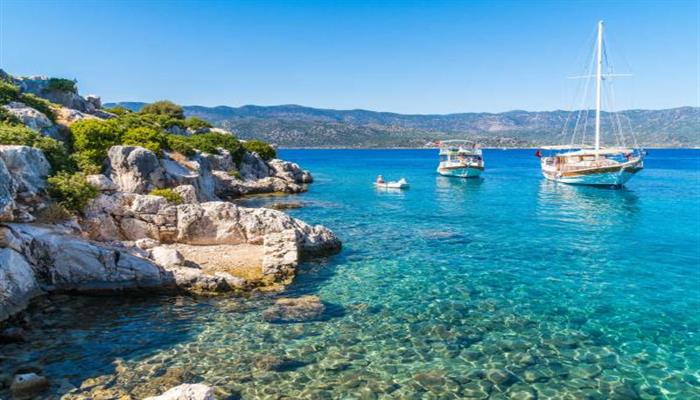 You have to register online 72 hours before entering Turkey. The form is available on the website of the Turkish Ministry of Health *, also in German. After registration, travelers receive an authorization code ("HES code") which must be shown during controls in the country. The code can also be obtained in Turkey via SMS or a smartphone app.
Upon entry, you have to present a negative Covid-19-PCR test, which must not be older than 72 hours at the time of entry. Alternatively, a rapid antigen test that is not more than 48 hours old can be shown. The compulsory test does not apply to children under six years of age.
Vaccinated and convalescents are exempt from the test requirement. You need official proof of a complete vaccination from at least 14 days ago, or medical documentation of recovery from a corona infection no more than six months ago.
When traveling by air, the test must be presented at check-in at the departure airport in Turkey.
On arrival, temperature measurements are carried out at the airport and additional health examinations are arranged in the event of increased body temperature or other corona symptoms.